We want to update you on where things stand regarding the current shipping situation coming out of China. 

Express couriers are now experiencing intensified demand as eCommerce sales continue to grow putting additional pressure on reduced air freight capacity.

Due to the increased demand, express couriers like DHL Express and FedEx have increased their pricing twice since April 27th and cut available capacity for our express items to less than 100 items per day. They have also removed their guaranteed delivery times due to the pile-ups in their warehouses.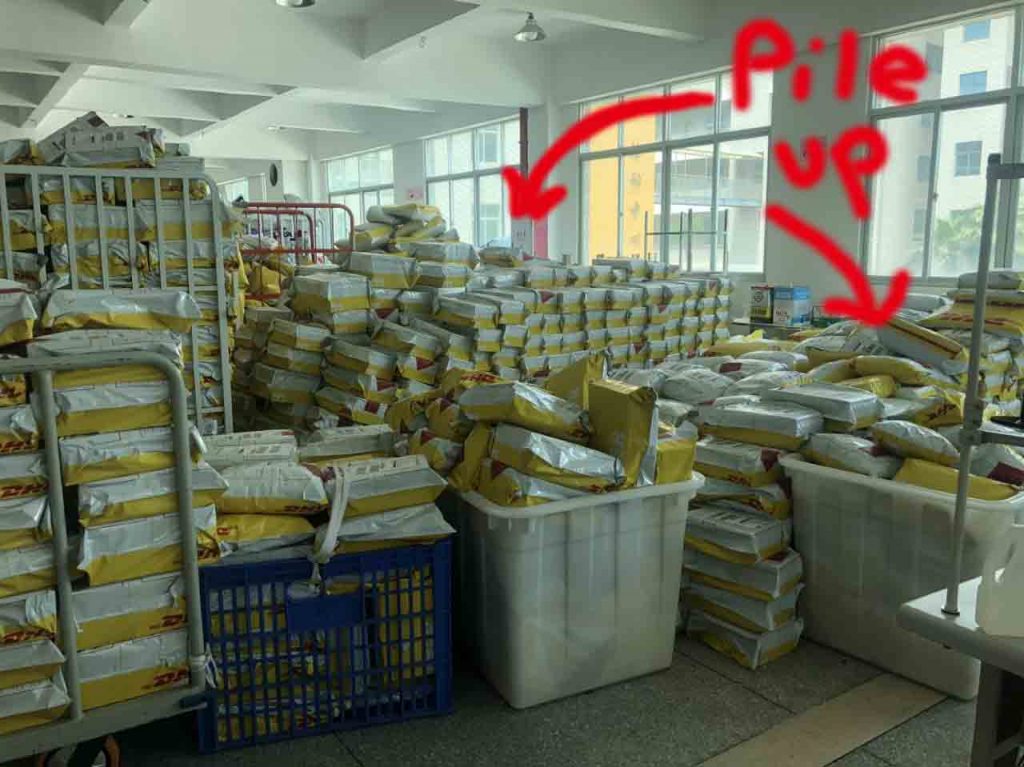 Rather than raising the prices in our app and waiting for warehouse lines to clear (which may take 30+ days), we have been able to negotiate a deal with our current bulk air
freight method of freight forwarding items to US in large boxes then handing the items to USPS for final delivery. 
Pricing will remain the same as DHL express / 
FedEx
shipping since the Airfreight method is similar in delivery time (15-20 working days) and has an equal cost to DHL express / FedEx without the delays. With this method your items will not be tied up in China waiting weeks or months to leave. This is the fastest shipping method we have access to at this time.
We are still unable to utilize EMS shipping with China Post for US orders since the shipping times are still averaging 45+ days for many locations in the USA.
If you are selling express items internationally outside of the US we will do our best to find the fastest available courier.
IMPORTANT: Our customer support is being flooded with tickets asking "where is my order". We understand your frustration but the constant flow of repeated emails asking why packages are not leaving China is delaying our team from responding to real order issues and concerns. 

Please know that our production is running on-time with all our products and due to the crisis it can take items 45+ days to depart China and arrive in the destination country. You can check the tracking in the Pillow Profits app if you want to see where the package is, but we can't make the package move faster once it's been handed to the courier. We want the package to move faster just as as much as you do but we all have to be patient with the current situation.

We need your help to advise your customers to be patient as their goods are waiting to leave China. We found a great resource to better help you and your customers understand the air freight crisis occurring in China that can be found here: https://www.youtube.com/watch?v=r2oPk20OHBE

VERY IMPORTANT: If you are not comfortable selling with longer than usual delivery times we highly recommend shutting your ads off until things normalize which we hope will happen sometime later this summer (hopefully in July/August). 

This is an extremely volatile environment that is forcing us to adapt to new conditions every day as the shipping situation evolves. 

Our goal is to get your items delivered as fast as possible with minimal delays which is exceptionally challenging at the moment. 
The move from DHL Express / FedEx shipping methods to the Airfreight – USPS method will affect US orders using express shipping fees on the following products: Leather Tote Bags, Handbags, Saddle Bags, Chunky Boots, High Tops, Low Tops, Sneakers, Hooded Blankets, Leather Boots, Faux Fur Leather Boots, Slip Covers, Slide Sandals, Sofa Protectors, Mesh Knit Sneakers, Women's Dress, Casual Shoes, Faux Fur Boots, Athletic Sneakers, Sleeve Blankets, Leggings, Quilts, Quilt Bed Sets, Blankets, Car Seat Covers, Auto Shades, Hoodies, Car Mats, Bomber Jackets, Sweaters, Hoodie Dress, Slippers,

We appreciate your patience and understanding as we work through this together.

The Pillow Profits Team