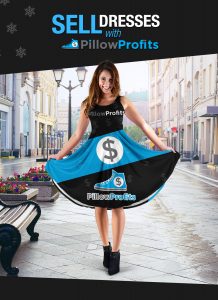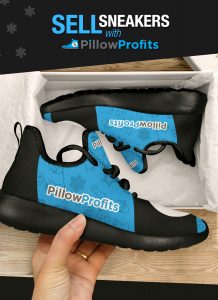 Hey Guys,
Today we're really excited to bring you two new product launches on the same day! Are we crazy?…maybe a little bit 🙂
First is our premium women's midi dress. Not only are these constructed with extremely high quality fabric, they're also super comfortable to wear!
We designed the dress and the mock ups so you can really show your art on the skirt and the top in your ads.
Trust us – they're definitely worth the price!
The other product we're launching today is another new and exciting addition to our catalog – mesh knit sneakers!
These new sneakers are slick, stylish and made from ultra-comfortable materials to ensure your customers get a great fit when they order.
You can learn more about the dresses here –> https://pillowprofits.com/midi-dress/
You can learn more about the sneakers here –> https://pillowprofits.com/sneakers-2-0/
Pillow Profits is off to a great start in 2019 – the blankets we launched in January are selling through the roof so make sure you launch some blankets if you haven't done so already.
Best of luck with all the new products, we'll be busy developing more new products for the coming months!